Welcome to our club!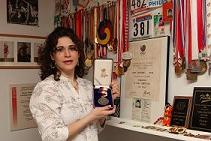 Celestina Popa Gymnastics opened its doors in June 29, 2009 and our mission is to provide an on going commitment to excellence in safe and quality gymnastics instruction at recreational levels, with a focus upon the development of athletic ability, individual character, family involvement, and community spirit.
We offer challenging and exciting recreational and competitive programs for kids ages 2 to 16 years. Our club also hosts birthday parties, seasonal camps, school trips, private lessons.