Birthday Party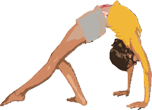 Parents, please read ALL the info on this page prior to booking, also please send us an e-mail for a faster response at celestinapopa@hotmail.com to ask availability, phone messages will be answered only during the office hours. We also installed a DROP-OFF BOX inside the gym for birthday party papers/forms and payment, thank you!
BIRTHDAY PARTIES ARE CANCELLED UNTIL FURTHER NOTICE!
Dear Members of Celestina Popa Gymnastics: The health and safety of our gymnasts, parents, coaches and community continues to be our highest priority. As mentioned on March 19, following the recommendations of BC Heath Authority and Gymnastics BC, our gym will be closed until further notice and also we will issue FULL refunds to all our members. On March 25, we finished mailing all the refunds(we used the address on file/registration form or if you already send email before MON-March23, we used the address send). Please check our web-site and Facebook page for updates! In the meantime we will post suggestions/videos with exercises to keep the little gymnasts entertained and busy at home. Thank you for your understanding and your support! 💗
In the gym(1 hour) - will start with fun games, warm-up and stretching, then we are exploring the equipment with some basic gymnastics skills(floor, bars, vault, beams); structured, organized and supervised by our coaches! If you wish, we can include the Bouncy Castle(no extra cost, mention your request at the time of booking)
In the party room(1 hour) - We provide a decorated party room, table cloth, plates, cups, napkins and forks. Parents must provide and serve the food, cake and drinks! We do the clean-up!
Cost(TAX IS INCLUDED) : $170/party, for kids celebrating 3 years and older up to 10 kids (the guests can be any age 0y +); additional kids $17/child. CASH ONLY, please! MAX OF 16-18 KIDS/PARTY!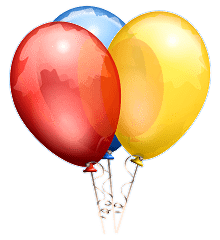 10 % OFF for current members(of total cost)!
NOTE: The parties are for kids celebrating 3 years and older, meaning the "birthday child" should be at least 3 years old, the guests can be any age(from 1 month old to 15 years old)
For kids under 4 years old we ask for parents' participation. Also for kids with disabilities we ask for parents participation. Any child with disabilities (physical or psychical) MUST BE ACCOMPANIED BY A CARREGIVER/PARENT.
We require a down payment of $50(cash only, please), non-refundable, at the time of booking and the rest at the time of the party. If you reserve a day/time over the phone/email, we will keep that reservation for 48 hours, after that, if the $50 are not paid, you lose the reservation. Minimum charge is $170, even if there are less then 10 kids per party. All the kids participating in the gym at the birthday party will be included in the number of kids/party(meaning the birthday child, siblings and guests), listed on the Party List/signed waiver, in order to be covered by Gymnastics BC for Liability Insurance. If one of the guests is late, the cost/guest will not be prorated(meaning is still $17/child). Parents, you must be ready to leave on time, sometimes we have parties booked back to back and we need time to clean/set-up the party-room, if you are running late the club reserves the right to charge you a fee of $30 per every 15 min late. Remember, the party should be 2 hours!
You can download this form for registration, complete with your child info and bring it with your payment at our gym. When you arrive at the party, please bring(or complete) this list with all kids and have the parents complete this form .
CLICK HERE to print your birthday party invitations with our location! 4 invitations/page, please print first page then print second page on the back of the first one!