Birthday Party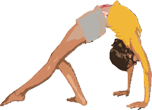 Parents, please read ALL the info on this page prior to booking, also please send us an e-mail for a faster response at celestinapopa@hotmail.com to ask availability, phone messages will be answered only during the office hours. We also installed a DROP-OFF BOX inside the gym for birthday party papers/forms and payment, thank you!
Spring Program 2017 ~ March 27-June 24
SATURDAY: 1.00-3.00
SUNDAY: 10.30-12.30, 1.00-3.00
Please note that the months of APRIL and MAY 2017 are fully booked, and for June 2017 please send us an e-mail for availability! Please read all the rules and policies on this page BEFORE contacting us!
In the gym(1 hour) - will start with fun games, warm-up and stretching, then we are exploring the equipment with some basic gymnastics skills; structured, organised and supervised by our coaches!
In the party room(1 hour) - We provide a decorated party room, table cloth, plates, cups, napkins and forks. Parents must provide and serve the food, cake and drinks! We do the clean-up!
Cost(TAX IS INCLUDED) : $150/party, for kids celebrating 3 years and older up to 10 kids (the guests can be any age 0y +); additional kids $15/child. CASH ONLY, please! MAX OF 16-18 KIDS/PARTY!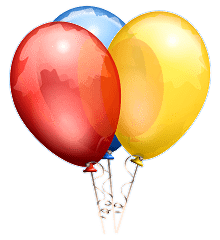 10 % OFF for current members(of total cost)!
For kids under 4 years old we ask for parents' participation. Also for kids with disabilities we ask for parents participation. Any child with disabilities (physical or psychical) MUST BE ACCOMANITED BY A CARREGIVER/PARENT. We don't have coaches certified to work with disabled persons!
We require a down payment of $50(cash only, please), non-refundable, at the time of booking and the rest at the time of the party. If you reserve a day/time over the phone/email, we will keep that reservation for 48 hours, after that, if the $50 are not paid, you lose the reservation. Minimum charge is $150, even if there are less then 10 kids per party. All the kids participating in the gym at the birthday party will be included in the number of kids/party(meaning the birthday child, siblings and guests). If one of the guests is late, the cost/guest will not be prorated(meaning is still $15/child). Parents, you must be ready to leave on time, sometimes we have parties booked back to back and we need time to clean/set-up the party-room, if you are running late the club reserves the right to charge you a fee of $30 per every 15 min late. Remember, the party should be 2 hours!
You can download this form for registration, complete with your child info and bring it with your payment at our gym. When you arrive at the party, please bring a list with names, date of birth and phone number for all kids.
CLICK HERE to print your birthday party invitations with our location! 4 invitations/page, please print first page then print second page on the back of the first one!