Contact info
Our Office

Address: Unit A, 20120 115A Ave., Maple Ridge, BC V2X 0Z4
Phone: 604-459-4458
E-mail: celestinapopa@hotmail.com
Registration for WINTER 2016(which will run from Jan 4 to March 19) already started, registration for WINTER 2016 will be ONGOING until FEB 2016! YOU CAN CHECK OUR WEB-SITE FOR SCHEDULE AND COST OR YOU CAN CLICK HERE TO VIEW OUR FLYER WITH THE PROGRAM.
The office is open regular hours for registrations:
TUES from 4.00-7.00
THURS from 4.00-7.00
During the winter holidays(after Dec 19 until Jan 4), the office will be open on: TUES(Dec. 22, Dec. 29) from 4.00-7.00 and Sat(Jan. 2) from 9.30-12.00. Starting Jan. 5 the office will be open regular hours again.(Tues&Thurs 4-7)
NEW!!!
Join us at our early Open House on Sat, JAN 2nd, from 10.00-11.30, find a class that's right for you, explore our gym and equipment and register for Winter 2016 Semester!!! For the last part of our Open House we will have Bouncy Castle! The office will be open for registrations SAME DAY from 9.30-12.00! All athletes registered at our open house will receive a "goody bag"!
Note for Open House: parents stay with the kids, no drop-off!
THE OFFICE AND THE GYM ARE CLOSED ON STATUTORY HOLIDAYS! SEPT. 7(MON, LABOUR DAY), OCT. 12(MON, THANKSGIVING DAY), NOV. 11(WED, REMEMBRANCE DAY), DEC. 24, DEC. 25, DEC. 30, DEC. 31.
NEW!!!

Day: DEC. 22 (Tues)
Time: 10.00-1.00
Cost: $30/athlete
For kids 4+ years old ONLY.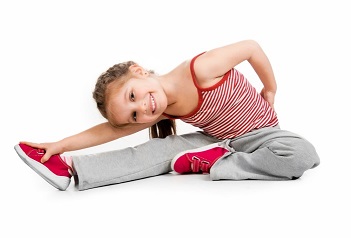 A day of fun: gymnastics, arts & crafts, snack break (not incl., so parents please send kids with healthy snacks).
This is a good opportunity for kids to be busy on a cold day or to try gymnastics without commitment and for parents a good occasion to finish their shopping before Christmas without kids!
The phone messages will be answered ONLY during the office hours, for a faster response please SEND US AN EMAIL,
celestinapopa@hotmail.com
thank you!
The gym and the office are closed on statutory holidays(2016): Family Day(February 8, Monday),Good Friday(March 25, Friday),Easter Monday(March 28, Monday),Victoria Day(May 23, Monday),Canada Day(July 1, Friday ),Civic Holiday(August 1, Monday ),Labour Day(September 5, Monday),Thanksgiving(October 10, Monday ),Remembrance Day(November 11, Friday ),Christmas Day(December 25, Sunday)
Dear parents, you can pick-up Flyers with our program as well as Registration Forms( or Birthday Parties forms) FROM THE DESK as you enter, for REGISTRATION AND INQUIRIES PLEASE COME WHEN THE OFFICE IS OPEN, DO NOT DISTURB THE CLASSES BECAUSE THE COACHES CAN'T LEAVE THE CLASS UNATTENDED TO TAKE REGISTRATIONS OR ANSWER QUESTIONS! Thank you for your understanding!
You can use following Google map if you need more directions, just use the arrows or the View Larger Map on the bottom