News and links
NEWS!!!
Last day of classes for FALL 2013 is DECEMBER 21!
Starting Winter 2014 Semester instead of age group 5-8y we will have 5-7y, also instead of age group 8y+ we will have 8-10y and 11y+, the only exception is for ACRO/FLEX which will remain 8y+.
Registrations for WINTER SEMESTER 2014 starts on NOV 12, please check our web-site or CLICK HERE for WINTER 2014 to view the schedule and cost! Please click REFRESH button when viewing the program as we update constantly! NEW MEMBERS:Please bring THIS FORM (new members!) completed with your child's info and with the payment (cash or cq, for all members) during office hours, for registration! CURRENT MEMBERS(which started on/after Sept. 2013): please bring the notice given by the coach and payment cash or cheque for registration, no registration form required as the one already completed is valid until Aug 2014.
REGISTRATIONS FOR WINTER 2014 IS ONGOING!!!
Office hours from Nov 26:
Tues: 10.00-12.00
Thurs: 3.00-6.00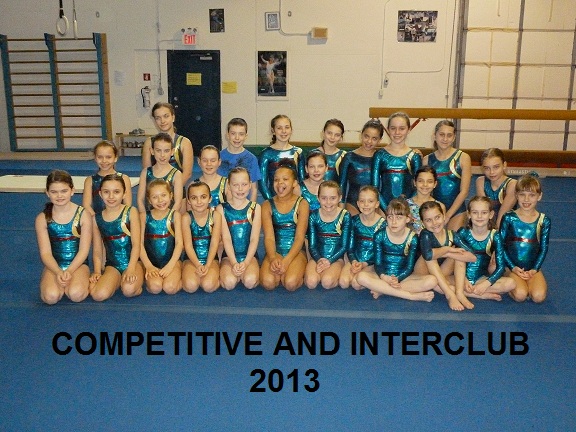 GREAT NEWS, THREE OF OUR ATHLETES FROM COMPETITIVE PROGRAM QUALIFIED FOR BC CHAMPIONSHIPS!!!
WANTED!
Celestina Popa Gymnastics club is currently seeking to hire coaches for the Recreational Program-which trains boys and girls ages 2 to 16y, the applicants MUST have at least NCCP Level 1 and Criminal record check is required. Emergency first aid and CPR, Respect in Sport certification, equivalent teacher training or coaching background will be considered assets.
Flexible days and hours, weekdays from 3 or 3.30 to 7.30 or 8, Saturdays mornings(15 to 20 hr/week) are available starting January 2014. Hours and wages for these positions depend on experience, training, and education. Please send resume via email to Celestina Popa Toma at celestinapopa@hotmail.com
ALL OUR GROUPS FOR COMPETITIVE, INTERCLUB AND PRE-COMPETITIVE ARE FULL, THEREFORE NO ASSESTMENTS WILL BE MADE UNTIL THERE ARE SPOTS AVAILABLE!!! PLEASE DO NOT CONTACT CELESTINA FOR AN ASSESTMENT UNTIL WE WILL POST ON THE WEB-SITE THAT THERE ARE SPOTS AVAILABLE! THANK YOU!
Dear parents, you can pick-up Flyers with our program as well as Registration Forms(for programs or Birthday Parties) FROM THE DESK, for REGISTRATION AND INQUIRIES PLEASE COME WHEN THE OFFICE IS OPEN, DO NOT DISTURB THE CLASSES BECAUSE THE COACHES CAN'T LEAVE THE CLASS UNATTENDED TO TAKE REGISTRATIONS OR ANSWER QUESTIONS! Thank you for your understanding!
Please click here to read ALL the rules prior to registration about registration in our program and/or birthday parties, about refund policy and about our gym rules.
REMEMBER: We offer gym bodysuits at great prices from $17 to $35(tax included).Please CLICK HERE to see some of gym bodysuits. They can also wear stretchy shorts if they like. Male gymnasts are required to wear shorts. Cotton blends are excellent choices.
Despite our best efforts, sometimes an error can slip through and we appologize for this inconvenience! In the event of a printing error, the info and fees provided by our office or our web-site will be deemed accurate!
The gym and the office are CLOSED on statutory holidays, for a complete list of holidays please visit this page
Feel free to check out these links about Celestina Popa-Toma