Private Classes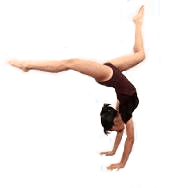 Private classes are done by CELESTINA POPA-TOMA, she is a LEVEL 3 NCCP certified coach and also an Olympic medalist in gymnastics!!!
Private Tumbling classes are available at your request(SAT and SUN only, please send e-mail for available times/hours)
COST(Cash only): for one-on-one price is $50/hour OR $40/45 MIN
COST(Cash only): for groups 2-4 kids price is $40.00/child/hour OR $30/child/45 MIN
COST(Cash only): For adults(18 y+), price is $60/hour OR $50/45 MIN, for availability please contact our office or email us!
Please note: the private tumbling classes are usually NOT for beginners with no previous gymnastics experience (for beginners we recommend a regular, once a week class to start learning skills), the private classes are for athletes with gymnastics/tumbling experience who want to improve their skills.
Beside the fee, the athlete must register and pay Insurance GBC and membership($45/athlete, valid from Sept 1 until Aug 31 next year!