Recreational Program
Recreational program is offered to boys and girls ages 5 to 15 years old. More info down on this page.
Please read our Communicable Disease Plan
Please read our Newsletter for the latest news regarding registration for Summer and Fall 2022.
Spring 2022 SEMESTER running from March 28th -June 25th:
Gym closures: Fri April 15th , Sat April 16th, Mon April 18th and Mon May 23 (Victoria Day)
Celestina Popa Gymnastics Inc. is almost at capacity, but there are still a few spots available. Please send an email to: celestinapopa@hotmail.com to inquire.
Payment has to be made at the time of registration by cash /cheque or E-Transfer to celestinapopa1@gmail.com. Please include your child's name and class in the E-Transfer subject and do not use a password (direct deposit only). Registrations are not final until payment is received; we will not hold a spot without payment. A GBC/ Waiver form is required only for new members (valid until Aug. 31, 2022)
Office hours: Starting on March 15th, the office will be open Tuesday and Thursday from 6:00pm-8.00pm.
Outside of office hours, please send an email with your desired class and wait for our reply with payment instructions.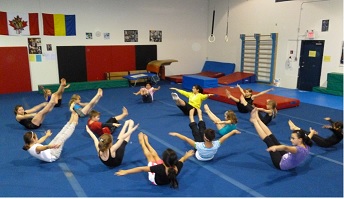 These programs are for school-age kids, 5 years and older, and they will learn a modified CANGYM program, levels 1-5.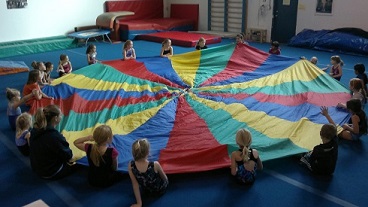 Level 1:
This program is for boys and girls; they will learn basic gymnastics skills, rolls front and back, handstand, cartwell, bridge, swings and pullovers on the bars, combinations on the beams, as well as safety in the gym.
VAULT:Running, jump on mini tramp squat on the table vaulting, jump down two feet; Running, jump two feet to a front roll on the cheese mat
BARS:Stand in front support 5 sec and front roll; Hold the feet at the bar for 5 sec and a back to front roll /"skin the cat"; Walk on the high bar side to side- 2 times; Lift your knees at your chest 10 times
BEAM: Walking forward / backward with kicks; Bear Walking, bunny jumps; Jumps on two feet ; Front support holds 10 sec; V sit 10 sec
FLOOR: Front /back support ; Forward roll; Shoulder stand; Hand stand at the wall 10 sec; climb the rope ; Bridge (5 sec); Cartwheel
Trampoline: Tuck jump, Star jump, Jump full turn /tornado, Donkey kicks, Seat drops/Bum Drop
RINGS: Hold up side down (invert) 10 sec; A back-to-front somersault /skin the cat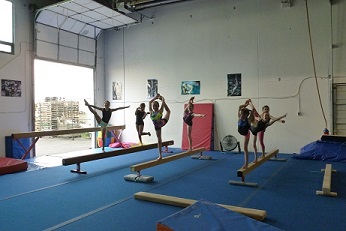 Level 2&3:
This program is for boys and girls; they have been in our program for at least one semester and want to continue gymnastics at recreational level without competing.
Level 2-SKILLS
Vault:Kick to handstand fall in to a bridge; Running jump on mini tramp/board, squat on, jump down two feet; Running jump two feet to a front roll on high cheese mat
Bars: Hold for 10 sec in L pick hang/straddle; Pull over on the low bar; 5 long swings; Lift your legs at the bar 5 times, on high bar; Climb half way on the rope
Beam: Walking with front, back kicks; Jumps on one leg; Kick to handstand ,step out on green mat; Cartwheel on the line/green mat; Bridge on green mat; 10 sec hold in a tuck, side ways
Floor: Front to back to front support (360 turn); Forward roll to standing on flat; Backward roll on the cheese mat; Hand stand at the box; Handstand -bridge -kick over at the box; Round off of a box
Fast track: Round off of fast track
Trampoline: Straddle jump; Pike jump; 10 donkey kicks with straight legs; Seat drops to knees and hands(dog)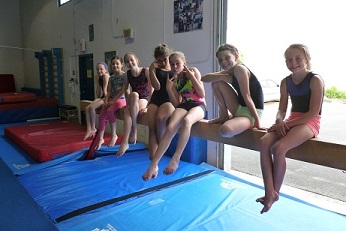 Level 3-SKILLS
Vault: Running jump on mini tramp/board, squat on, front handspring off the vault; Running jump two feet to a front roll on the high mat
BARS: Hold for 10 sec in pick hang/straddle upside down ; Back hip circle on low bar; 5 long swings and pull over; Lift your legs at the bar 10 times, on high bar ; Climb all the way on the rope; 5 all the way push-ups
BEAM: Running, chasse, skipping; Scale front, side and back; Tuck, pike and star jump; Kick to handstand-lunge and cartwheel on low beam ; 10 sec hold in a pike and straddle (cross and side position)
Floor: Handstand -lunge ; Backward roll on flat mat ; handstand bridge standing up ; bridge from standing up kick over ; round off on the floor ; back hand spring on the barrel
Rings: 5 pike and arch (bit swings), back salto at the last one
Fast track: Front handspring off; Fly spring off
Trampoline: Split jump (right and left leg); Jump full turn /tornado, to a seat drop; Donkey kicks from knees up to hand stand; Seat drops to doggy drop, to front roll
Recreational 10y+ Years old(ages 10-15y)
Those classes are designed to accomodate older kids, who have some or no previous gymnastics experience.
Kids in this class will learn rolls, swings on the bars, hand stands and cartwheels, bridges and combinations on the beams, basic gymnastics skills. In the class will be also integrated flexibility and strenght.


Interclub Girls 7+
Through the Interclub category recreational gymnasts will have the opportunity to participate in gymnastics events and perform routins.
The BC Interclub Program is performance based and is meant to focus on the opportunity to perform rather then the content of the routine. The Interclub category is strictly intended for recreational participants.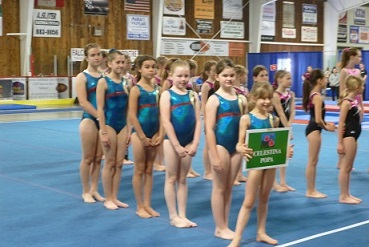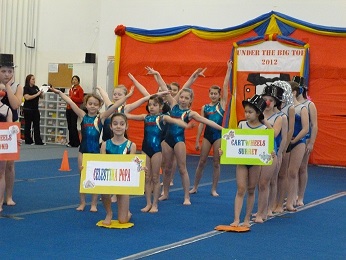 For Interclub assestments, please contact Celestina by email, and also please read details on Competitive Program page! The athletes for these programs are assessed and selected by her!