Competitive Program (for girls only)
Dear Members of Celestina Popa Gymnastics: In the light of yesterday's state of emergency declaration, Gymnastics BC ordered that ALL gymnastics clubs MUST close until further notice(the office will be also closed). Considering the current circumstances(the safety and health of our members, parents, coaches are our top priority) and the uncertainty on when we will be allowed to re-open, we have decided to fully refund all our members registered for Spring Program. We kindly ask for patience until we process all refunds(it may take 1-2 weeks). The refunds will be send by mail and we will use the address from the registration form, if that changed please send us an email at celestinapopa@hotmail.com with your name, your child's name and current address. Birthday parties are also cancelled and will be refunded, at the moment we will not re-schedule parties. Interclub and Pre-Competitive programs: monthly payments will not be cashed until we re-open, please check your emails. We will keep you informed on our Facebook page and web-site regarding our re-opening and future Programs. We hope to see you back! Thank you for your understanding and support! 💗
In case of extreme weather, we will post updates on our Facebook page!
Please read all the info on this page and on our Recreational Program BEFORE contacting Celestina for an evaluation! If your child is NOT at least 7 years old, is not a girl, and DOESN'T master the elements/skills presented on our Level 2-3(Advance Recreational), then she DOESN'T qualify for our Competitive Programs!!!
Selection for these program is made by Celestina only, she will give notices to the selected athletes with information about the program and payment. If you are NOT a member of our club and wish to be assest in order to be in our Competitive Program, a $25 assestment fee(cash only) will be required and please send an e-mail to celestinapopa@hotmail.com. After selection: In order to secure your child's placement in the Pre-Competitive, Interclub program, a deposit is required at the time of registration. The amounts for deposit and monthly payments are provided in the notices. Please provide post-dated cheques for the 1st of the month with specified amounts. No exception!
PARENTS: again, please remember that the notice with the selection for the Competitive program is only for the period mentioned in the paper, meaning that the athlete CAN'T register after 1 or 2 years after selection, the offer to join the Competitive team is made only for a limited time and if the deposit is NOT paid to secure a spot in the time frame specified on the note, another athlete will be selected.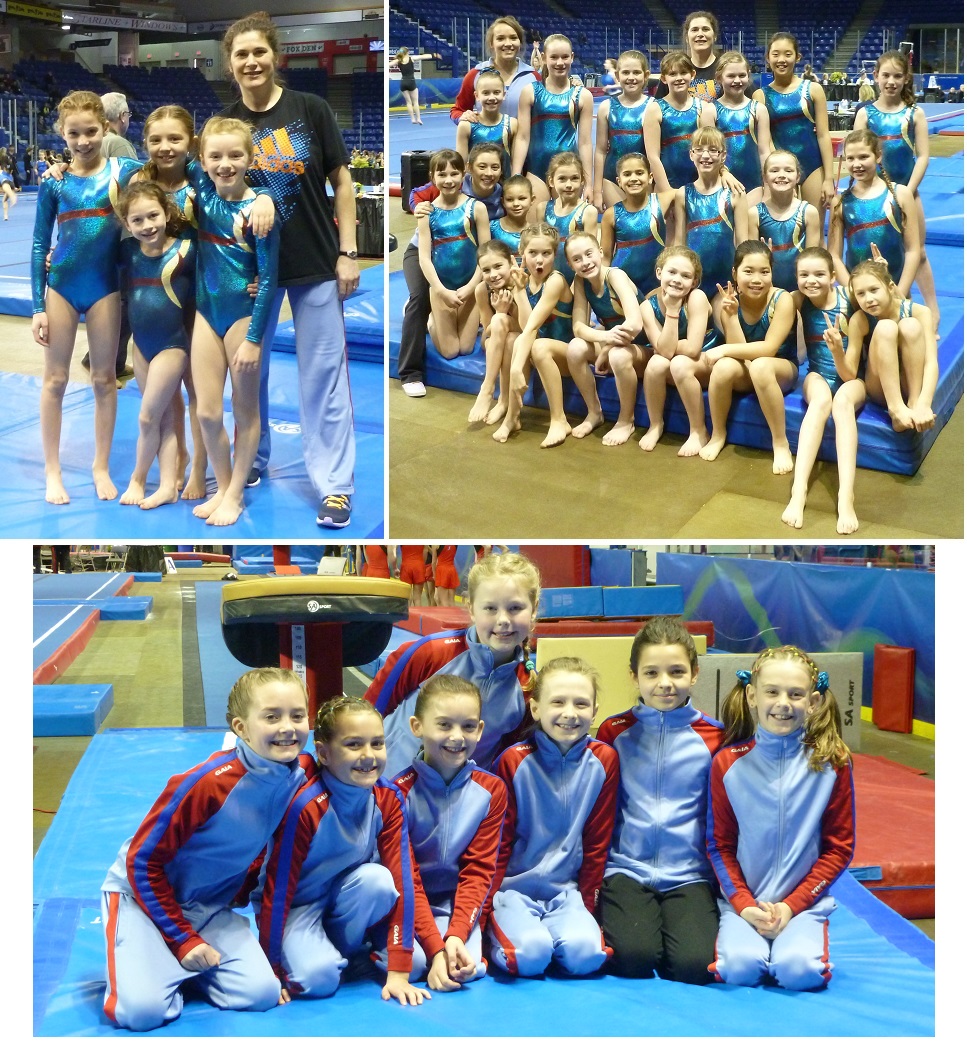 Congrats to our team for their great results !!!
About PRE-COMPETITIVE(for girls only, ages 6y-8y) : For this program, the athletes are assessed, selected and train (schedule to be determined), working on lots of tricks on vault, bars, beam and floor and prepare for competitions next year.
About INTERCLUB( for girls, ages 7y +): The program is performance based and gives to advanced recreational level athletes throughout British Columbia the opportunity to showcase their personal ability, participate in gymnastics events and perform routines in a creative way. They will NOT be marked or judged, meaning there will NOT be a classification of the athletes at the end, athletes WILL RECEIVE comments at the end. The athletes DON'T have to qualify for competitions, they don't qualify for scholarships.
Withdrawing from the program must be received in writing, one month notice is required. Unfortunately, telephone cancellations will not be considered valid. Athletes withdrawing permanently from program will have cheques returned, with the exception of the month in progress.
NSF FEE IS $20.