Samples of the costumes we offer
Our club supports our community and local businesses, that is why the club encourages to "buy local", Andreea S. is the person who makes the leotards that are for sale at our gym. As a single mom she knows how important is for parents to be "on budget" and for girls to have "awesome leotards", she makes and offers gymnastics leotards at affordable prices and using quality materials.
Few sample of the gymsuits, all taxes included: Biketard(gymsuit with pant)- from $25, Clasic gymsuits (in the last pictures) from $20 each, from strech velvet and metallic strech material.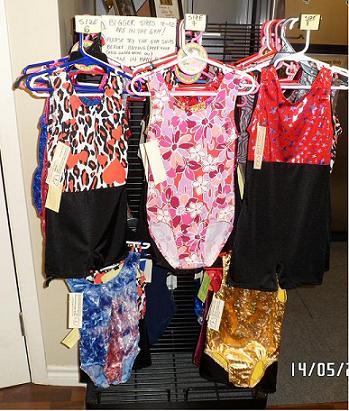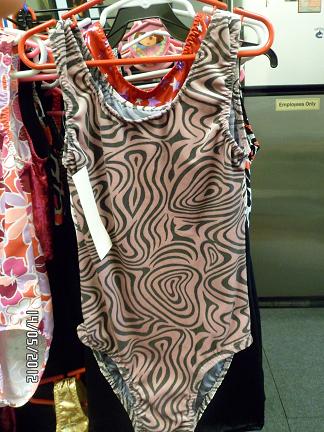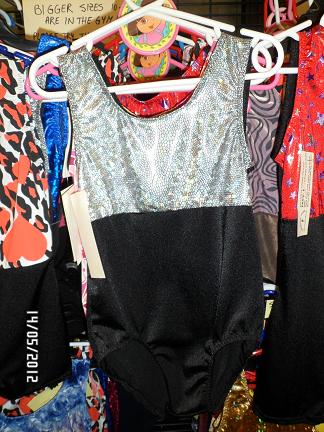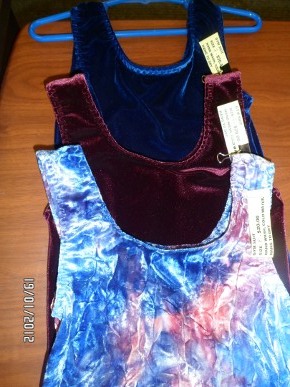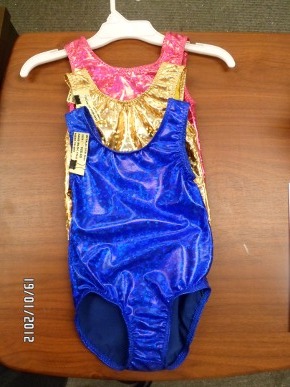 Please try the leotards before buying!!!
Fitting Instruction
1. Kids should keep their underwear on while trying the leotard.
2. The leotard should be comfortable to wear, not too tight or loose, tell the child to touch their toes (with straight knees) if the leotard "wedges up" then is too small.
3. For the biketards (the leotards with leg) the higher upper side is THE FRONT!!! That way the child will not show too much skin in the front upper side!
4. For special sizes or custom made leotards, please talk with our secretary, Andreea.
Care Instruction
There are certain high fashion fabrics that are more susceptible to wear and fading than the traditional long wearing fabrics, like MYSTIC, HOLOGRAPHIC MYSTIC. Our fabrics can be grouped into 2 categories:
• Long Wearing Durable Fabrics: Nylon/Spandex, Velvet, DryTech, Brushed Tricot, TechMesh, and Stretch Woven.
• Special Care Fragile Fabrics: Mystic, Hologram, Mesh, and Nylon/spandex with Foil.
Caring for Fragile Fabrics
• Repeated wear and washing may cause the fabrics to fade or lose foil.
• Alcohol in all aerosol products affects these fabrics. Please cover the leotard before applying.
• Deodorants and perspiration may cause the fabric to fade or lose foil. We recommend the use of pure crystal deodorant (does not contain Aluminum Cholorohydrate). Tests have shown that this may reduce or eliminate color transference under the arm, when combining a light and dark fabric (Individual results may vary).
• Hologram and Nylon/spandex with foil fabrics will dull slightly in the jeweled area due to the heat application.
Color Blocking with Fabrics
Please note that combining a white or light color fabric with dark color fabric may show color transference. This is a common industry problem, and can become obvious under certain conditions. In addition, when a white or light color garment is worn under a dark velvet warm-up or shorts, some color may transfer from the warm-up or shorts onto the garment. Perspiration and deodorant often contribute to color bleeding, especially when the two colors meet under the arms. Even by following proper washing instructions, you may notice some color transference. Also note, damp leotards that are left in gym bags may show color transference.
Washing and Care Instructions
Garment(s) must be washed separately. Turn garments inside out. Use a mild liquid detergent, gently hand wash in a large volume of cold water. Rinse immediately, DO NOT allow garment to soak. Pat dry with a clean towel and use a thick plastic hanger to air dry.
DO NOT use fabric softeners
DO NOT dry clean
DO NOT iron
DO NOT use the washing machine and/or dryer